Installation of Seamless Wet Pour In Place Rubber Flooring (EPDM or SBR) - Sports, Safety & Aesthetic Applications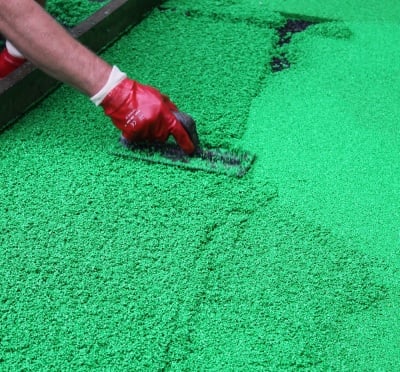 We provide wet pour installation and design consultancy anywhere in UAE. Our servicemen are well trained & experienced in installation on any kind of surface. Our design team can meticulously take care of your design needs while closely following your aesthetic sense. We can and have the full capability of producing any designs, graphics or logos onto your rubber flooring to give them the look you exactly desire for.  Interesting graphic design and implementation onto your rubber floor is one of our main capabilities which stands us apart from the crowd.
Installation of Polyurethane & Acrylic Sports Flooring - Sports & Safety Applications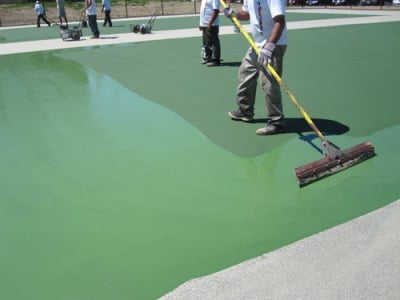 We provide complete installation services for all kinds of sports flooring systems including polyurethane and acrylic flooring systems for basketball courts, tennis courts, badminton courts, both outdoors and indoors. We also provide professional line marking services for your integrated sports courts.
Installation of Gym Rubber Flooring - Rubber Rolls & Tiles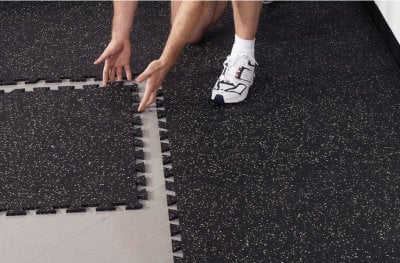 Gym flooring can come either in rubber rolls or rubber tiles. We provide professional gym flooring installation services whether it be for your indoor or outdoor gyms. We use high end, high quality installation material, which guarantees the strength of your installed rubber floor and make it to last for years.
Installation of Rubber Mulch - Loose & Bonded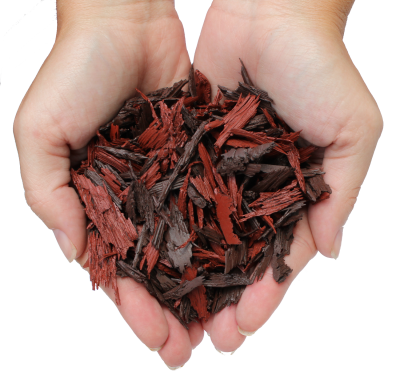 We provide professional rubber mulch installation service and can recommend mulch consupmtion quantities based on your installation area, desired thickness and application. We can also provide you with the recommendation on the type of mulch suitable for your application needs. Kindly, consult us to define and refine your requirements.
We pride & always strive to give high quality services to our clients. Our products are made from high quality raw material which ascertains best performance & long life
Installation of Artificial Grass - Landscaping & Sports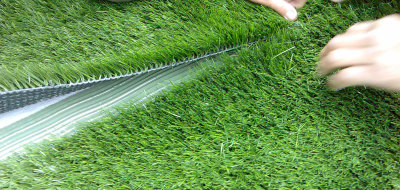 Installation of artificial turf whether it is with infill or without is a technically challenging task which requires a lot of care, deligence and expertise. We provide professional installation services for artificial turfs where our expert installers makes every bit of the turf looks as natural as it can, leaving no seams or joints in between installed pieces. Our installation process starts from conceptual design to final infilling of the turf with sand or rubber granules or both as desired by the application.